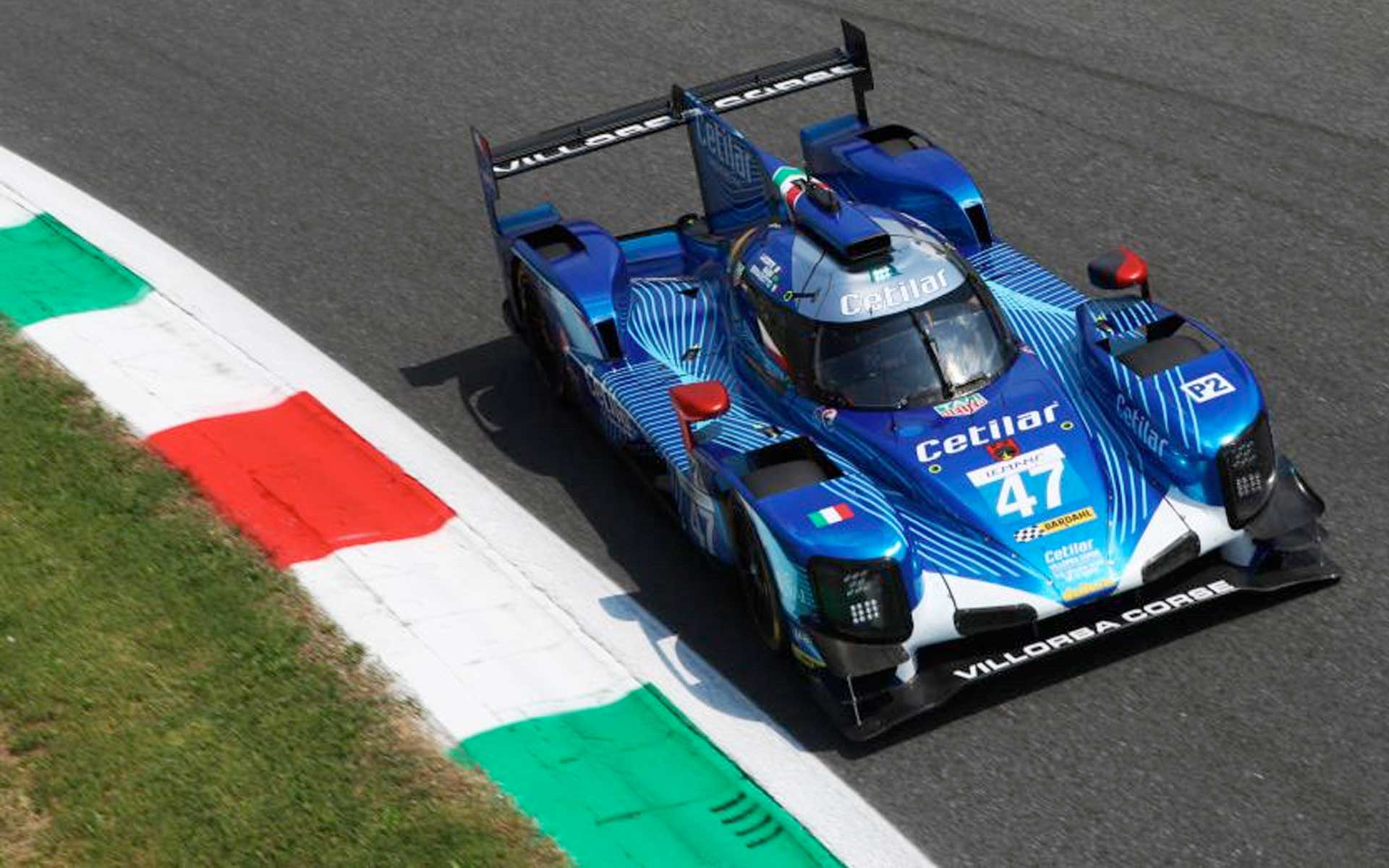 Everything is ready in the Italian team that on Sunday will practice on the legendary French track with Lacorte / Sernagiotto / Nasr at the wheel of the #47 Dallara in view of the mid-June race
Treviso (Italy), May 31, 2018. Cetilar Villorba Corse will take part in the official test day ahead of the 86th edition of the 24 Hours of Le Mans (June 16-17), which is the crucial event of the season for the squad led by Raimondo Amadio. On Sunday, June 3, the Italian team will be working both in the morning and in the afternoon session on the Dallara P217 Gibson that, for the first time in 2018 specifications, will also test the low-downforce configuration with Roberto Lacorte, Giorgio Sernagiotto and newcomer Felipe Nasr. While the two Italian drivers will be able to count on their 2017 experience, when the team ended the most important endurance race in the world with an incredible ninth position overall at their debut, the former F1 driver from Brazil will experience for the first time the legendary 13.629-kilometer track, arriving at Le Mans only on Sunday directly from Detroit, where the day before he will be participating in the fifth round of the IMSA WeatherTech SportsCar Championship.
Team Principal Amadio says: "Le Mans, at last! The next two weeks will be the most important ones of the whole season. It is a crucial moment that we will have to manage at our best among great expectations and maximum concentration during the official test and the long and very busy week of the race. On the technical side, we will test the new low-downforce configuration. Last year the Dallara's were very fast on the straights, so much that, thanks to Lacorte, we were the fastest car with a top speed of 341kph, but we did lose time in the other sections, above all at the Porsche Bends. Now we expect a better overall balance that can make our prototype safe and competitive for the entire race. Personally, it is an honor and a deep gratification to be back at the start of the 24 Hours of Le Mans, which I consider the most beautiful and important race in the world".